Whether it's fine dining or fish & chips, you want your customers to enjoy themselves and you need your Air Conditioning to work effortlessly. RC Cooling appreciates that the only smells your diners should experience are the delicious ones emanating from your kitchen, not from your Air Conditioning system. If you are looking to upgrade, service or replace your Air Conditioning system, contact us to discuss how we can enhance the dining atmosphere in your restaurant or bar.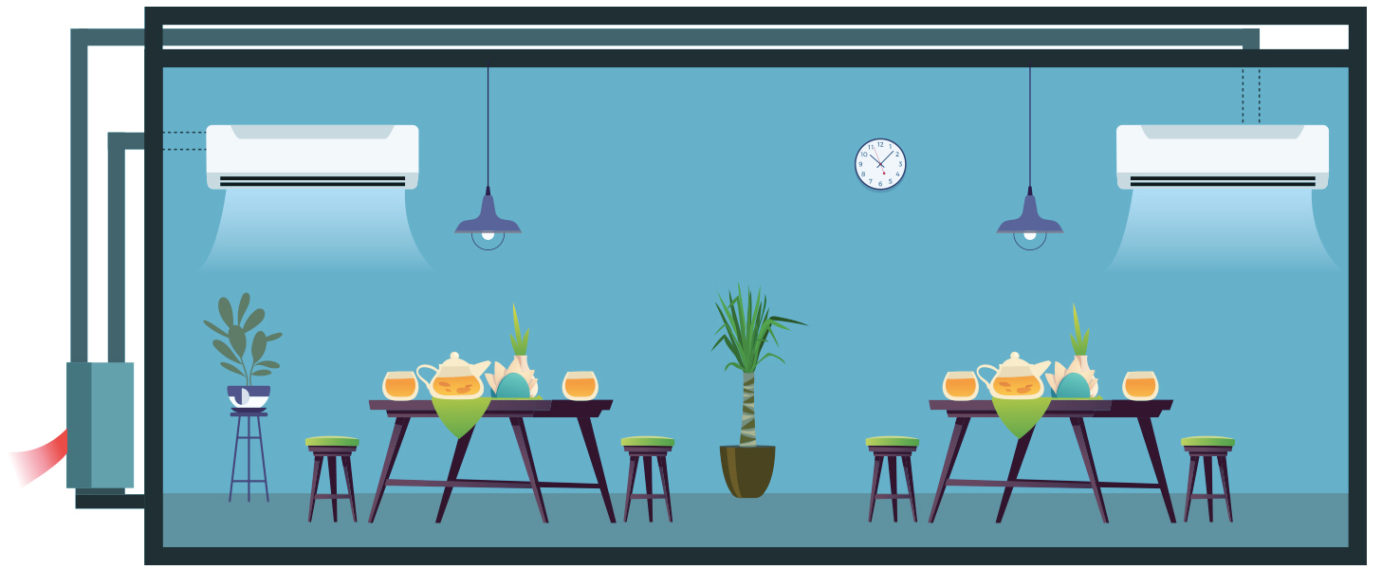 Highly Recommend!!!
Could not recommend Ryan and his company more.
The customer service is outstanding - great communication, very responsive via phone and email and very professional. The works he carries out is of high standard and you can tell he takes great pride in his work. We have experienced a few emergencies in our office and Ryan has responded with urgency to ensure all issues have been rectified at the soonest. We are very happy with his service!
Friendly and fast service
We had a complete install of AC and servicing with RC Cooling in our commercial property. The service is always friendly, efficient and prompt.
Very professional & clean.
Have to say very professional. clean, comprehensive and amazing value for money.
Positive attitude and showed me all the issues and not once did they try and push for extras. So refreshing to see. I'm gonna follow up and get works done at our medical clinic with Ryan.
Have you considered how an Air Flow System can help make your Restaurants, Bars & Venues COVID Safe? Let's talk!
The Air Conditioning Services We Offer For Restaurants & Bars
RC Cooling has been a leading Air Conditioning Contractor since 2015 and we have provided Air Conditioning Installations for several small, independent businesses such as restaurants, bars and venues in Surrey and London. We appreciate how crucial the perfect dining atmosphere is, how important Air Ventilation is and how to improve Air Flow in rooms. That's why we offer bespoke solutions for certain seating arrangements, room sizes and shapes to ensure discreet and effective Air Conditioning Installation. We also offer a five year parts warranty as well as a one year labour warranty for all commercial air conditioning installations ensuring lasting quality climate control. Contact us for a free, no obligation quote for your restaurant or bar.
Think COVID-19 Safe Air Flow Systems For Your Restaurant Or Bar
As restaurants and bars adapt to ensure the health and safety of their customers and staff, the maintenance of Air Conditioning systems should be of the utmost importance. Air Ventilation and understanding how to improve the Air Flow in rooms are both crucial factors for your customers and staff attending in small spaces.
Contact our local Surrey Air Conditioning Engineers
As a leading Air Conditioning Maintenance Company RC Cooling have experienced engineers who can visit your restaurant, bar or venue and provide a no obligation quote. Contact us to discuss installing or upgrading your Air Conditioning system.