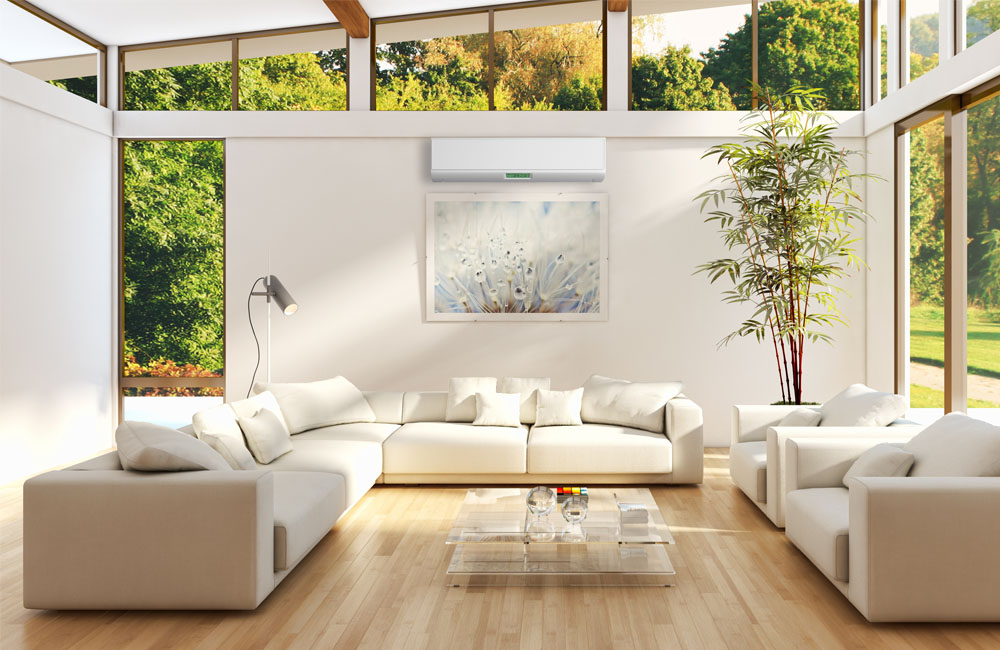 Conservatory Air Conditioning
Floor mounted air conditioning units are ideal for conservatories. If you have a dwarf wall that's at least 60cm high, the units can tuck neatly under your windows, providing you with a compact and subtle climate control solution.
Wall mounted units can provide a convenient conservatory air conditioning solution. If you have an external brick wall, the unit can fit high up above your sight line to provide effective and unobtrusive air conditioning.